Story via The Underline, Arshia Simkinthe Orange County Arts Commission
Michelle Spaulding has always loved arts and crafts – since she was eight years old in the Girl Scouts – but it's taken a long and winding road for her to fully embrace her creative side. Spaulding had a career spanning over twenty years as a high-tech entrepreneur and small business owner and faced a series of health complications before returning to the arts. Today, Spaulding is a local textile/fiber artist, author and creative coach helping people find the joy of creating. She is also a studio artist and teaches at the Mill Eno Arts in Hillsborough.
Spaulding's passion for the fiber arts began in Germany, where his father, a military officer, and his family were stationed. Spaulding recalls, "I started crocheting and knitting. Throughout middle school and high school, I sewed my own clothes. She also started making macrame planters "and sold them to our neighborhood on the military base where we lived." Soon, every house in the neighborhood sported its planters. His dad was a well-respected colonel in the military "and had a top job, but he would go to the PX — which was our military store at the time — and buy me macrame supplies," Spaulding said. with a laugh.
In college, Spaulding said she continued to crochet and cross-stitch "because my friends were all going to be getting married and having babies, so that was my gift to them." When she was pregnant with her first child and working at the Pentagon, she took advantage of her two-hour commute from Quantico to start making Christmas decorations on the bus. After graduating, she helped her father start his tech business and later started her own company. It was "a small women-owned business in the 1990s in high tech and I stopped doing anything creative. Over time and with the stress of running a a business, a family and a marriage, I was looking for stress relief.She turned to basket weaving by taking a local course at a Michael's craft store.
Spaulding's business continued to grow, with offices located in several states and employing over two hundred people. When she later moved the Washington D.C. area headquarters to Florida, she joined the Tampa Bay Weaver's Guild to continue fostering her creative side while managing the stress of being a woman in a male-dominated business. and for military purposes.
After his marriage ended and his mother was diagnosed with cancer, Spaulding decided to switch gears and pursue a degree in art therapy, with the goal of opening a healing arts center. She moved to Arizona with her three children for the art therapy program. "I was in heaven. I loved college… It felt like a whole new beginning for me," Spaulding said. "But the stress of selling my business and my father, who fell ill with cancer, and traveling every month took its toll on my body and I had a series of strokes." She decided to return to DC to take care of her father. After her death, Spaulding's health continued to deteriorate as she underwent a series of moves to be closer to her family and seek medical attention. One such move took her to the Outer Banks where she taught knitting workshops at a local company to women who were retired former professionals and hadn't engaged in creativity since. long time. The band became increasingly popular and word spread on social media. Spaulding said, "My whole style is freestyle. It's not a question of technique. It's not about being perfect. It's not about having the perfect sweater. It's about creative expression and I was using all the tools [from my art therapy program] on how to heal and express yourself through arts and crafts. She emphasized color, texture and emotional healing and her students responded enthusiastically to this instruction.
She spent five years leading knitting workshops before deciding to move to the Triangle to be closer to her children and receive medical care. In January 2020, Spaulding took a fall, then the pandemic shut everything down. During the pandemic, Spaulding was unable to see her children regularly as they worked in government jobs. She said: 'I saw the dog walker and the food delivery guys. So I was very depressed and very sad and I crocheted and weaved and kept an art journal. I was in an art therapy program.
Things started to look up as the pandemic subsided. For the past year, after Spaulding joined artists at the Eno Arts Mill studio, she has been running small monthly groups and one-on-one private sessions. Over the summer, she ran a five-day summer camp called "Camp Crafty Diva: Fiber Arts" in which students "explore[d] various fiber crafts including knitting, crocheting, weaving, fabric painting and other fiber related activities. After spending her career working in technology, Spaulding said she finds great satisfaction in helping children learn to "work with their hands and their hearts." She also offers private coaching, called "Weave Your Dreams Coaching" to "help people heal through arts and crafts but also to show how you can visualize and work with your dreams, through creativity, by weaving with fibers and textures".
I asked Spaulding what projects she's been working on lately and she showed me a handmade multicolored knit sweater. She said she liked working without a boss because most bosses aren't suitable for tall people like her. By creating sizes that will fit more diverse bodies, she sees an opportunity to promote inclusivity in craftsmanship.
Ultimately, Spaulding wants to teach everyone from beginners to more advanced crafters how to "trust your own inner guide so you can create…using color, texture and other elements that soothe your soul — to which your heart is drawn — to create. ."
Discover Spaulding's design line at the Eno Arts Mill. Follow Michelle Spaulding on Instagram at @thecraftydivaworkshops and Facebook at craftydivacottage.
(images via Orange County Arts Commission)
---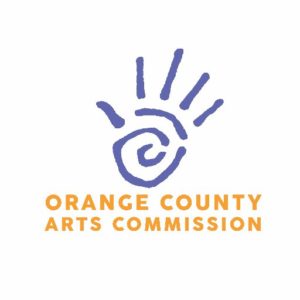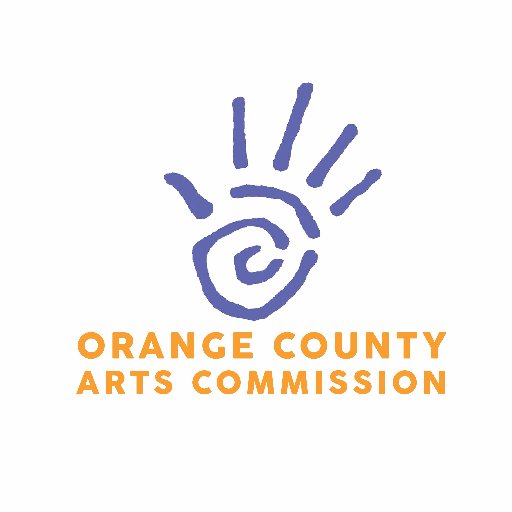 Chapelboro.com has partnered with Orange County Arts Commission to bring more arts-focused content to our readers through columns written by local people about some of the fantastic things happening in our local arts scene! Since 1985, CCOC has worked to promote and enhance the artistic and cultural development of Orange County, North Carolina.
Related